Andrew Siegrist, an alumnus of Christ Presbyterian Academy and a familiar face in Williamson County, grew up exploring Landmark Booksellers off Franklin's Main Street and befriended owner Joel Tomlin as a youngster.
Today, Siegrist's award-winning, critically acclaimed debut short story collection, "We Imagined It Was Raining," is featured in a blue and pink softcover in the center of the store.
The collection has been hailed as a "love song for Tennessee". He received the C. Michael Curtis Short Story Book Prize, including $10,000 and the publication of a book. Contest judge ZZ Packer, author of "Drinking Coffee Elsewhere" and whose work first appeared in the New Yorker's first fiction issue, called Siegrist "a master of tone, detail and imagery".
While Siegrist is proud of his accolades, he said his passion for reading and writing developed relatively late compared to some writers.
"I didn't start deep reading until I was probably 18, and I didn't start writing until I was in college, when I was 20 or 21," he said. declared. "My brother was a big reader and writer from an early age, so he always had a great collection of books. So when I decided I wanted to start getting into it, I was just going to steal some books in his library.
The "Rain" stories are loosely related, but self-contained.
A fire-breathing magician teaches his son about the dangerous craft, two siblings help their NASA-obsessed father kill himself, and the kids notice a mysterious neighbor known only as "The Rainpainter" secretly walking through a forest. dark, to detail some premises.
Siegrist's farm on the Cumberland River outside of Nashville and the Appalachian landscape of eastern Tennessee inspired the settings for each of the 16 stories.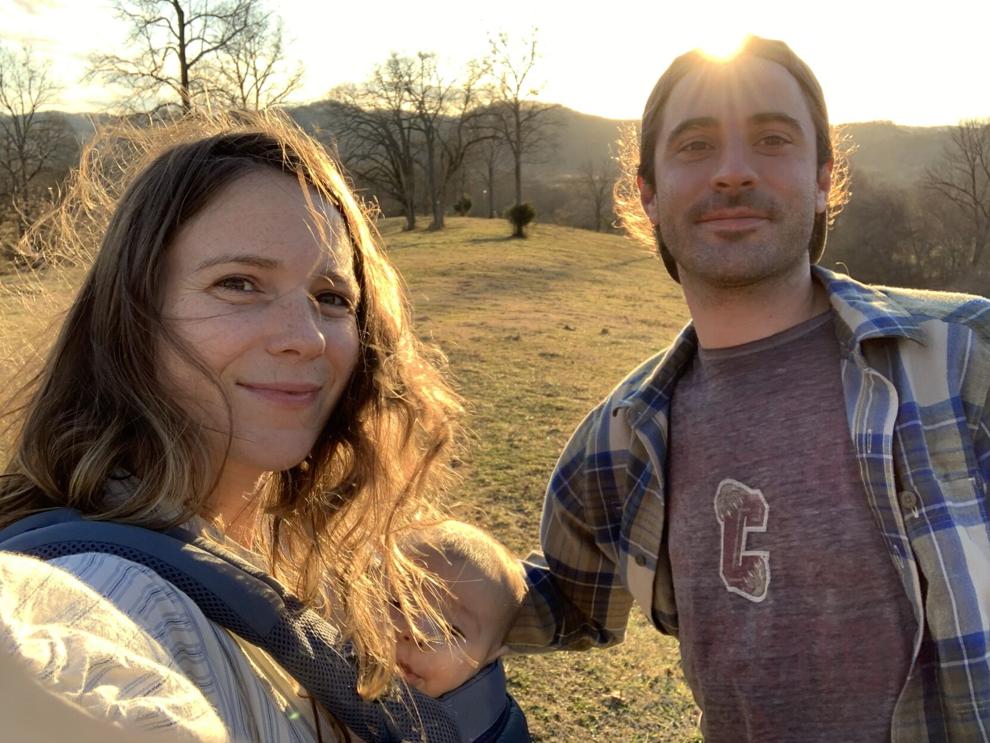 "If you're writing a story that's fiction, obviously you can create your setting, so some of the stories are in the mountains, some of them are by the river, and it's all kind of mixed together," did he declare.
Siegrist attended the College of Charleston for his undergraduate studies and earned a master's degree in creative writing from the University of New Orleans. He worked as a carpenter for most of his life, but now manages a farm. Writing is her lifelong passion, even if the professional field can be challenging.
"[Writing] must be a constraint," he said. "It has to be a 'I have to take it out for some reason thing.' If I go two weeks without writing anything, … I'm in a bad mood, or I'm grumpy.
"If you go into writing thinking, 'I'm doing this because I want to have a book,' it's going to be really difficult. … It's got to be that compulsion that you have, whether you're published or not, whether or not you have poems published in a literary journal or whatever, at the end of the night you must need that release from writing.
Siegrist's collection was repeatedly rejected before finally winning the Curtis Prize. It's the harsh reality of a writer's life, but something the author accepts with the encouragement of his partner, Celine Rixey, and his 1.5-year-old daughter, Frances Siegrist.
His individual stories have appeared in media such as the Baltimore Review, Greensboro Review, and Pembroke Magazine.
"[Siegrist's] the family were friends of the family," Tomlin said. "Then he started writing stories and started getting all this recognition. … He's been compared to William Gay. Stephen King said Gay was America's most important literary figure [in 2004]and no one had heard of him.
"[Siegrist's] the stories are amazing. I don't often see a writer/author putting out a book that gets the accolades they got on a book for the first time. It's quite remarkable. We are happy for him.
"We Imagined It Was Raining" can be purchased at Landmark Booksellers and online.