The Spectrum News1 weather team is closely monitoring the potential for severe weather tonight and Tuesday.
Thunderstorms will come in a few waves through Tuesday evening. The first round is expected to enter the state after 3:00 p.m.
An advancing cold front will bring a line of severe thunderstorms to far western Wisconsin this evening. Areas primarily west of Eau Claire are at risk for damaging winds, large hail and isolated tornadoes.
Areas further east should be quiet for most of the night.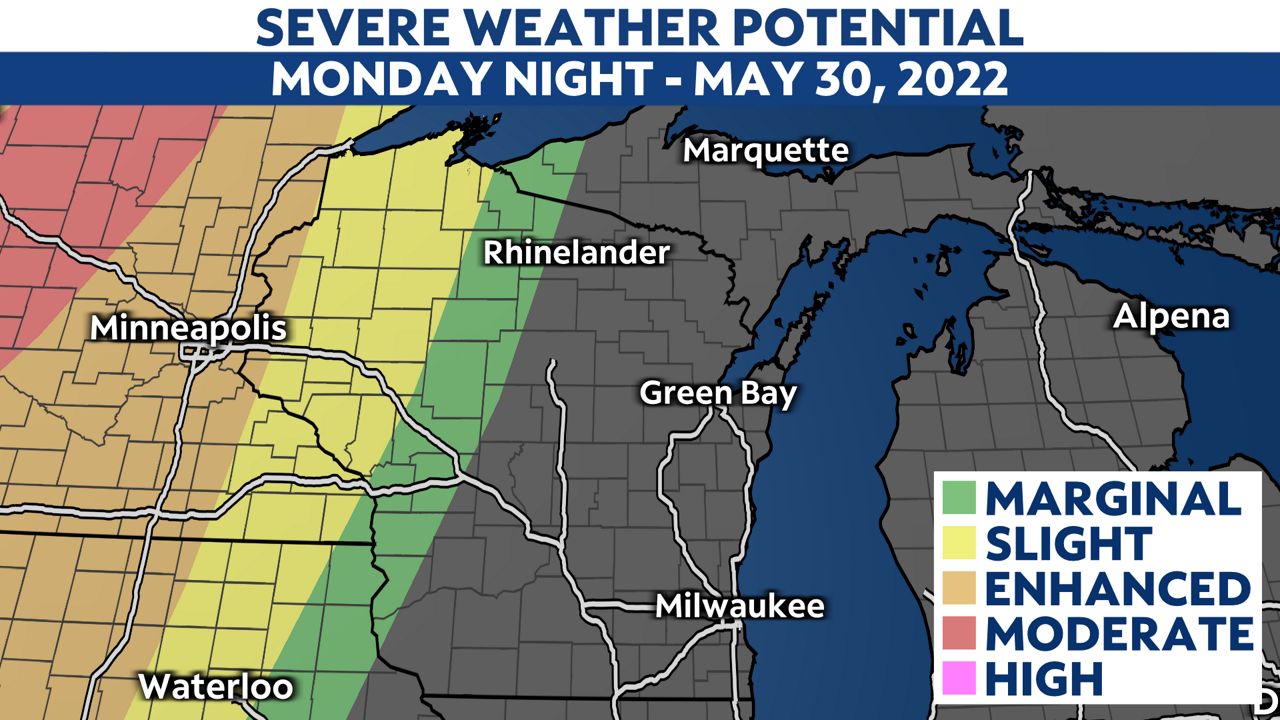 The main window of activity will be between 3:00 p.m. and midnight. However, a few individual storm cells may develop upstream of the main line.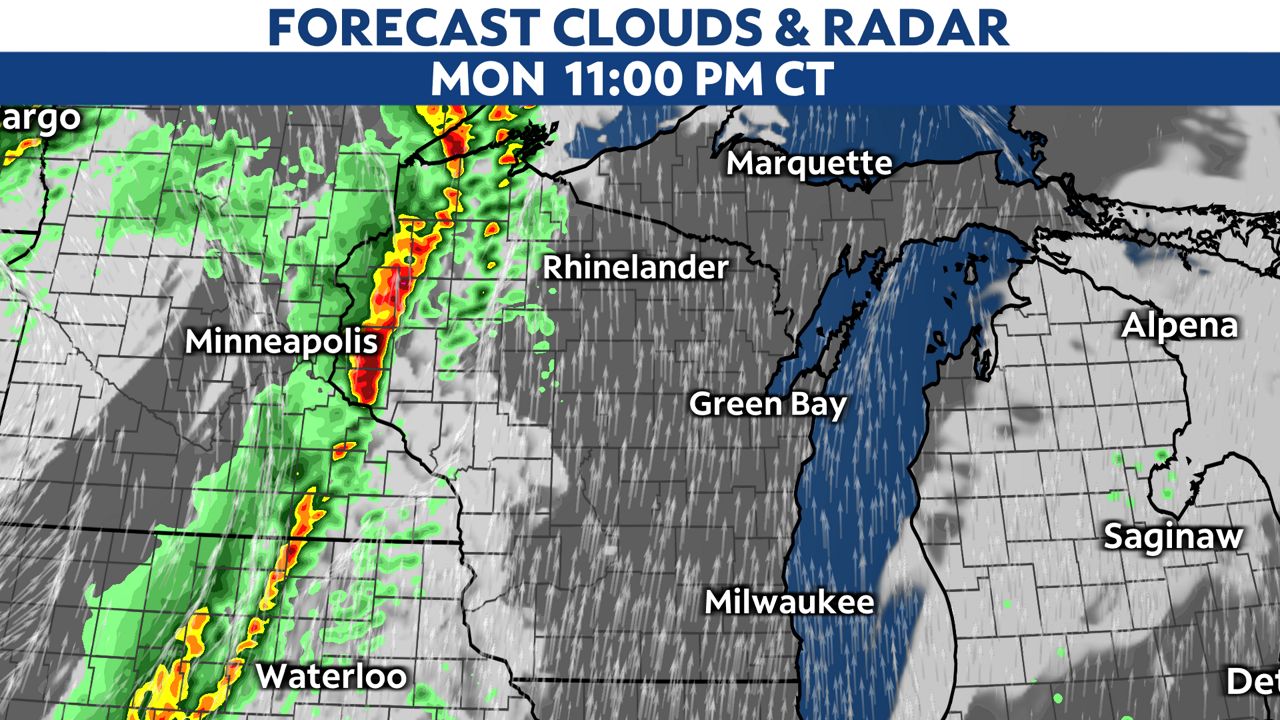 Moving forward, the threat of severe weather is rapidly building eastward for Tuesday.
The risk area is mainly concentrated in parts of eastern and southern Wisconsin. It includes some of our largest cities, such as Milwaukee, Madison and Green Bay.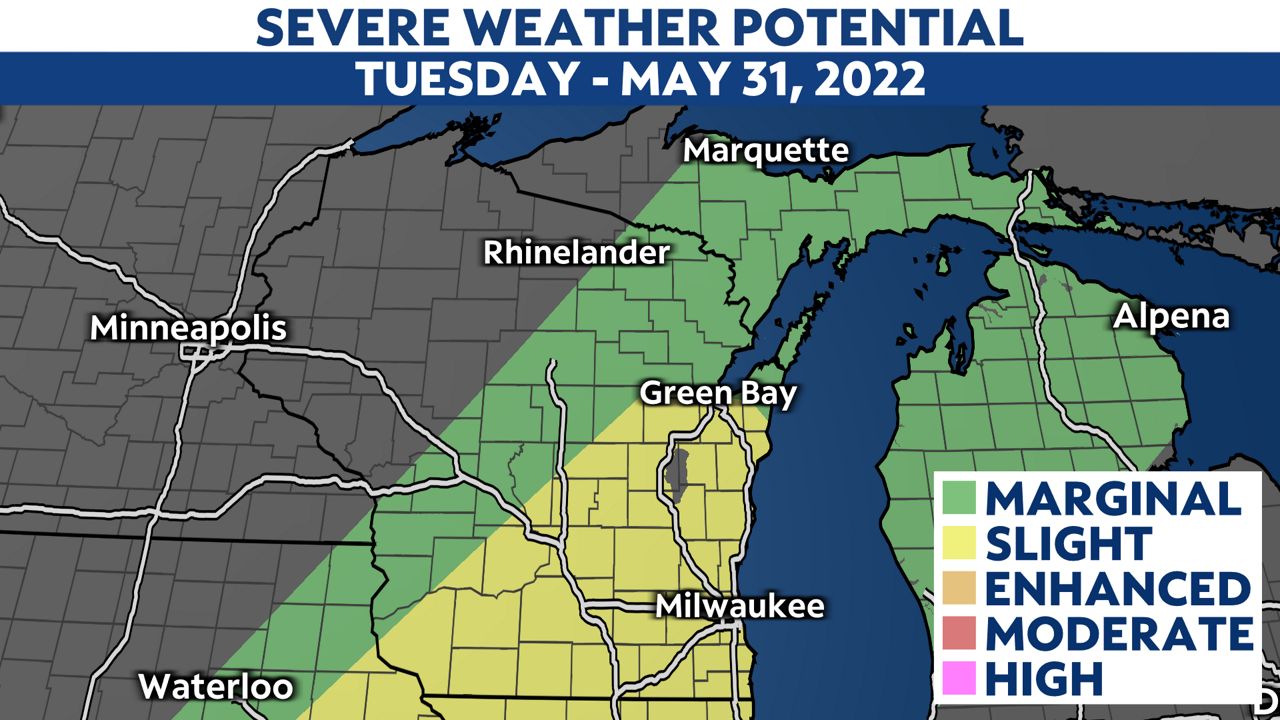 Models pick up a few thunderstorms forming early in the morning in southwestern Wisconsin near Platteville and the Mississippi River.
Storms could produce gusty winds and lightning between 3:00 a.m. and 6:00 a.m.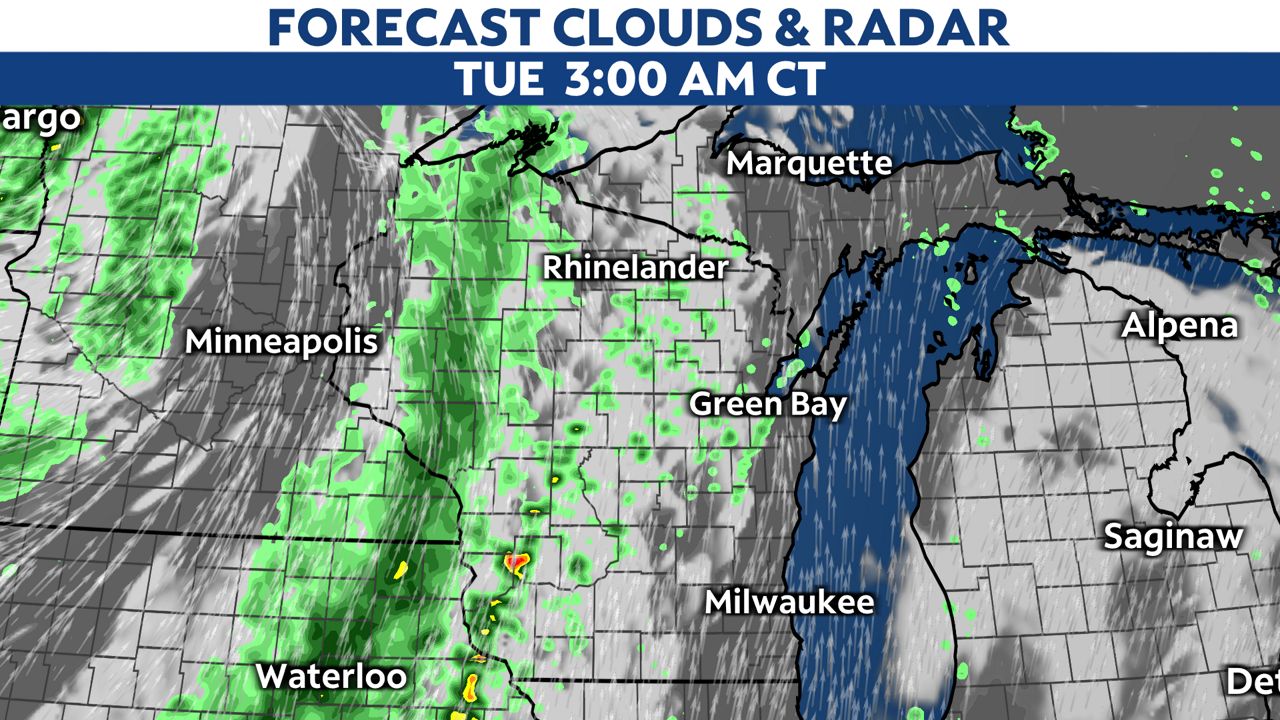 Otherwise, the main Tuesday window arrives in the late afternoon and evening. The main threats will be large hail, damaging winds and isolated tornadoes.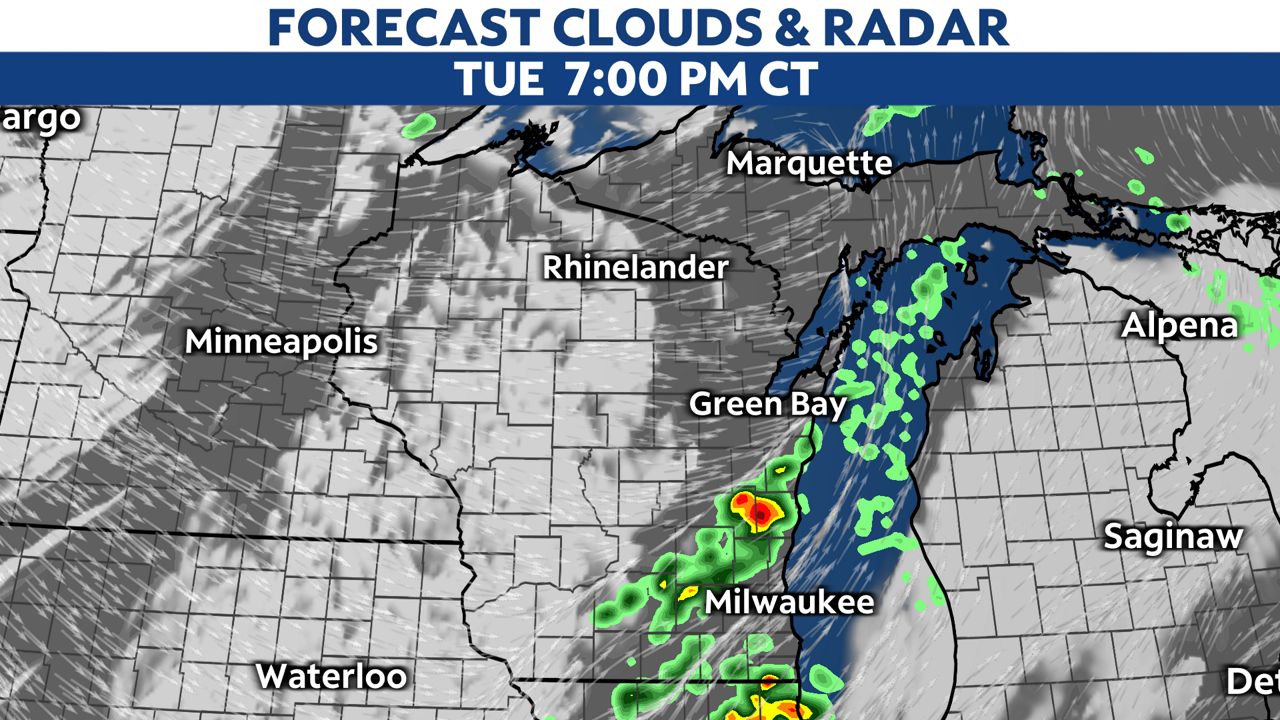 Stay up to date with the weather. Have multiple ways to receive warnings, as storms could quickly escalate.
Also download our app to stream video and instant weather alerts.